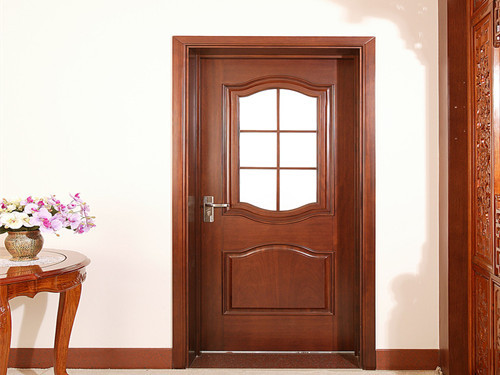 In recent years, as people's material and cultural living standards have improved, their demand for solid wood door products has gradually changed. In the real world where the slogan of sustainable development is loud, green environmental protection has become the direction pursued by modern people (modern renderings). Naturally, solid wood door products are closely related to people's daily lives, and their environmental performance is also a concern of many consumers.

Health and environmental protection households receive widespread attention

Nowadays, people pay more attention to taste and quality at home. The broadcast of Chai Jing's "Under the Dome" environmental protection video is even more a cause for environmental protection. According to industry sources, environmental protection and health are the important criteria for consumers choosing home improvement products. Due to the severe pollution of the haze, people are even more eager for a healthy, environmentally friendly green solid wood door.

How is the standard for green homes measured? According to relevant data surveys, non-environmentally friendly home products are mainly free formaldehyde emissions and benzene series (benzene, xylene) exceeding the standard of endangering the health of consumers. Substances mainly come from poor quality wood-based panels and poor quality paints. Green home is a home product that basically does not emit harmful substances. The product is beneficial to the user's health, there are no hidden dangers to human body poisoning and injury, there are strict dimensional standards in the production design process, designed according to ergonomic principles.

Solid wood door green environmental protection needs to be implemented

On the road to building a green and environmentally-friendly home, the new environmental protection law implemented on January 1, 2015 set off a "green buzz" in the home industry. Many home furnishing companies are committed to promoting the concept of green homes, so that the construction of environmentally friendly homes become "real." The concept of green and low-carbon is deeply rooted in people's minds. Consumers increasingly accept and recognize "green products." As a household industry closely related to consumers' lives, the green quality of its products is indeed the first priority that companies need to pay attention to.

As people's consumption concepts have become increasingly rational, green, environmental, and healthy consumption concepts have permeated every consumer's heart. Green home is no longer just a piece of paper, but an action, a concept of consumption, a goal that meets consumer demand and business development. For solid wood door companies, the same is true. Only by implementing green environmental protection can companies win long-term development.
Wrought Iron Balcony Railing,Wrought Iron Railings,Iron Railing,Metal Railing
Ming Yi iron arts company , https://www.mingyi-ironware.com